October 3rd, 2023 - 14:00 - 16:30
followed by a closing diner & drinks

@ Wellington Hippodroom Ostend or online

October 3rd, 2023 - 14:00 - 16:30
followed by a closing diner & drinks
@ Wellington Hippodroom Ostend or online
"The real risk with AI isn't malice, but competence."
CyberHealth is a hybrid event focused on the health of the cybersecurity posture of your organization. During this 4th edition we focus on the topic "The role of AI in Security Automation".
Artificial Intelligence (AI) and Automation are rapidly transforming the cybersecurity landscape, allowing organizations to identify and respond to threats with unprecedented speed and efficiency. The use of AI in cybersecurity enables machines to learn from data, identify patterns and anomalies, and make decisions based on that knowledge. Automation, on the other hand, can help to streamline routine tasks and reduce the workload of human analysts, enabling them to focus on more critical and complex threats.
Together, AI and Security Automation are changing the game in terms of threat detection and response, providing organizations with a powerful set of tools to defend against cyberattacks. However, there are also concerns around the use of these technologies, including the potential for false positives, the need for human oversight, and the possibility of adversaries exploiting AI to carry out attacks.
Wellington Hippodroom Ostend or Online
CyberHealth is a hybrid event, but we love to meet in person. If you're able to make it make sure to register for the physical event. We'll make sure there will be some delicious foods and drinks 😉.
Not able to make it in Ostend, no problem, just register for the digital event. You will receive your personal join link a few days before the event.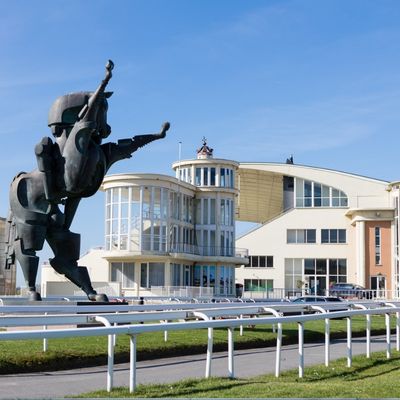 14:00 - 14:30 - Introduction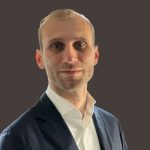 The State of Play of AI is a fascinating exploration of the current and future developments in the field of AI (artificial intelligence). The lecture covers a range of topics, including what is currently possible with AI, a sneak preview of what's to come, and what we need to take into account. Jorge also discusses what we can expect from AI in the future, including potential risks and benefits, as well as what we need to be aware of regarding security.
14:30 - 15:00 - Session 1
Beyond passwords:
Unlocking the power of AI​
Roman Peeters & Glenn Van Lint - IdentIT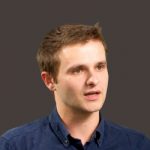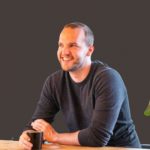 Passwords have been the primary means of securing our digital lives for decades, but they are increasingly vulnerable to cyber-attacks, and users struggle to remember and manage multiple passwords. Artificial intelligence (AI) can help solve these problems by enabling more secure and user-friendly authentication methods.
One approach is to use biometric authentication, which uses unique physical or behavioral characteristics to identify individuals. Biometric authentication can include facial recognition, voice recognition, iris scans, and even typing patterns. AI algorithms can analyze these biometric features and compare them to a stored template to verify the user's identity.
AI can also be used to detect anomalies in user behavior that may signal a potential security breach. For example, AI algorithms can monitor a user's typical login times and locations and alert security teams if there is a deviation from this pattern. This approach is known as "behavioral biometrics" and can be used to detect fraud and other malicious activities.
Finally, AI can be used to enable continuous authentication, where a user's identity is verified throughout their session rather than just at the initial login. This zero trust model can be achieved using a range of technologies, including facial recognition and voice recognition, and can help prevent unauthorized access to accounts.
Overall, AI has the potential to revolutionize authentication and make our digital lives more secure and convenient. However, it is important to ensure that these technologies are used ethically and with respect for user privacy.
15:15 - 15:45 - Session 2
Explore the Future of Security Operations with Google Chronicle
Maikel Thijssen (Google Chronicle) & Federico Meiners (Nynox)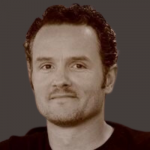 Join Maikel and Federico for an insightful keynote as we delve into the cutting-edge world of Artificial Intelligence and its applications in cybersecurity. In this session, we'll shine a spotlight on Google Chronicle SIEM (Security Information and Event Management) & SOAR (Security Orchestration, Automation, and Response), where innovation meets protection.
Discover how Google Chronicle's advanced tools and technologies are revolutionizing the way we defend against modern threats, providing real-time visibility, intelligent analysis, and rapid response capabilities. Our expert speakers will share their expertise, practical insights, and use cases to empower you with the knowledge you need to secure your digital landscape.
Don't miss out on this opportunity to sharpen your AI and security knowledge. Reserve your spot today, and let's embark on this journey to fortify your defenses together!
15:45 - 16:15 - Session 3
Using Artificial Intelligence and Machine Learning in Identity Security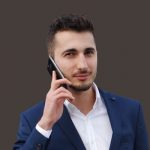 ChatGPT has certainly caused a stir over the past few months, magnifying the discussion around artificial intelligence (AI) and its use in all aspects of our world.  But there are still questions as to what AI and machine learning (ML) really are and how they work.
In this webinar we will discuss the impact of AI and ML in identity security and how it helps simplify program management, assisting administrators with their daily tasks, and helping end users focus on their core responsibilities.
Learn how AI and ML simplify overall program management and reduce an organisation's threat landscape. This session will include:
Defining the difference between artificial intelligence and machine learning
The history of AI and ML in security
Benefits AI and ML within Identity Governance
How Saviynt uses machine learning to support strong identity security programs
16:30 - ... - Diner & Networking
Delicious food, refreshing drinks and good company!
For those joining us in Ostend we'll foresee a delicious diner accompanied with some refreshing drinks. This is of course the perfect time to talk about about the keynotes, get to know each other better, share stories & experiences. Cheers!
✓ A good view on the newest technologies and vendors
✓ Concrete use cases, demos and client stories
✓ Actionable sector Insights from experts in the field

Instructive experiences and inspiring insights, demos and use cases from organizations and highly experienced experts, neatly bundled in one afternoon: that is what you can expect from "CyberHealth – The role of AI in Security Automation".