CYBERHEALTH MARCH 2022
Security Visibility
10th of March 2022, 9:00 - 12:00
Expend your security knowledge
What is CyberHealth?
CyberHealth is a digital event focused on the health of the cybersecurity posture of your organization. This edition we focus on the topic "security visibility".
"Security visibility" can be defined as the ability to create a clear and unobstructed view into the security set-up of an operation, where important and relevant information can be consulted and, as a result, managed. 
What to expect?
On the 10th of March 2022,  our experts in various cybersecurity fields will showcase demo's, reveal use/client cases, share their personal experience and inspiring insight!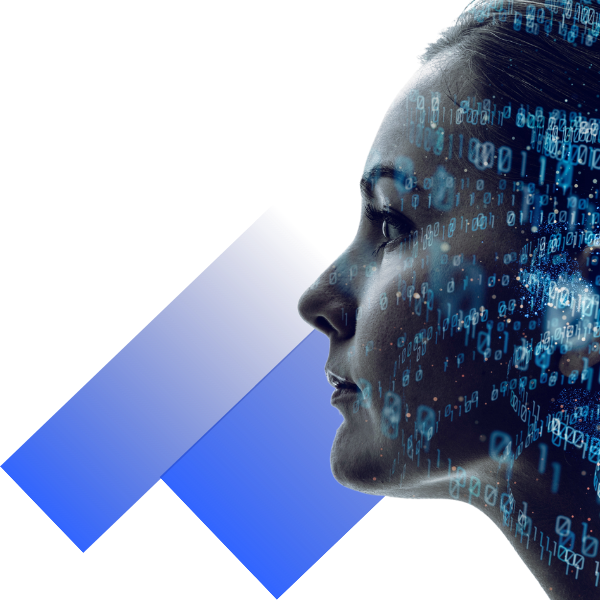 INSIGHT:
Why visibility is critical to your security Management Program
9:15 – 9:30
David Callebaut – CISO @ Brussels Airlines & Jan De Nul Group
Why should you matter with visibility security? And why is it the next best thing for security professionals?
David Callebaut, CISO @ Brussels Airlines and Jan De Nul Group will shed some light on what is visibility security and how you can make it work for you.

INSIGHT: Acing security visibility and operations
9:30 – 10:00
Federico Meiners – Cybersecurity Architect @ Nynox
Securing an organization is a complex process: Getting the architecture right is crucial but the key to success relies on enabling cybersecurity monitoring and getting your detection strategy right. The best way to achieve this is through a Security Operations Center (SOC). 

DEMO: Protecting Active Directory with Silverfort's Unique Platform
10:00 – 10:30
Sepp Janssens – Information Security Advisor @ IS4U
Join Sepp Janssens, Information Security Advisor, as he will guide you trough a compelling demo about the Silverfort platform, where he shows & explains how this platform protects your Active Directory (AD)!
As you know the risks involved with Privileged Accounts in Active Directory can lead to severe compromise, what about all other accounts? How can you view, understand and track the risks involved on those objects and how can you apply immediate protection?

DEMO: Live Dark web Tour
10:45 – 11:15
Andrea Bellinzaghi – Senior Security Solution Engineer @ Rapid7

Join Senior Security Solution Engineer, Andrea from Rapid7, on a tour of some dark web sites and let us show you how threats can manifest themselves, thereby giving you a greater understand of how your external business footprint can be targeted by actors!


DEMO: Securely and quickly connect external vendors managing your IT assets 
11:15 – 11:45
Stefan Jacobs – Managing Partner @ ActWise
Michael Ravelingien – Solution Architect @ CyberArk 
Many businesses today rely on external vendors and remote employees to manage portions of their IT infrastructure. To successfully carry out their tasks these external service organizations require inherent privileged access to corporate IT systems. CyberArk Remote Access is specifically designed to provide fast, easy and secure privileged access for external vendors that need to access critical internal systems. We will demonstrate you how this can be achieved securely without the need for any agents or VPN. Ken Van Hasselt
Moderator
@ CyberHealth
David Callebaut
CISO
@ Brussels Airlines
Federico Meiners
Cybersecurity Architect
@ Nynox
Sepp Janssens
Information Security Advisor
@ IS4U
Stefan Jacobs
Managing Partner
@ ActWise
Michael Ravelingien
Solution Architect
@ CyberArk
Andrea Bellinzaghi
Senior Security Solution Engineer
@ Rapid 7
Expend your security knowledge
REWATCH NOW
Instructive experiences and inspiring insights, demos and use cases from organizations and highly experienced experts, neatly bundled in one morning: that is what you can expect from "CyberHealth 2022 - Security Visibility".
Book your spot in the front row of this unique virtual event quickly.
✓ Free virtual event for those interested in Cybersecurity
✓ Concrete use and client cases
✓ Actionable sector Insights from experts in the field
CyberHealth 2021 was an enriching morning where our experts and partners share personal experiences and inspiring insights from healthcare organizations that are at the forefront of their digital transformation.
Be inspired by use cases from clients such as UZ Brussel, Insights from our partners Imprivata, Thycotic, Usercube, Microsoft & Keycloak and compelling insights from our IAM experts.